Meet Shirlee

The years away from real estate took Shirlee into the Telecommunications industry as a National Trainer for Fortune 500 companies. She was certified in many National training programs and was selected to write curriculum for some of the in house training programs. She also was chosend to present one of those programs to the CEO of the company and received high accalades. Training has always been her passion and taking care of her clients in real estate.
From Shirlee's perspective, experience does matter. With thirty plus years with experience regarding the real estate industry, she has gained knowledge with up and down markets in regards to commercial, residential, luxury gulf front condos and raw land/lots. With that kind of experience, she has chosen not to treat this business like "an order taker" who gets in when times are good and bails at the first down turn. She stays in for the long haul. And, with the challenge of the pre-sale days (she'll open the door to that challenge in another menu) please read. When you are not liked or known the press can be cruel, as well as, others. That's life. However, Shirlee learned and the others learned that when you make a grown up decision and there is proof "you made that decision", then blaming someone else, doesn't pay. And, Shirlee didn't pay for those folks for all those years. She is proud of her professionalism and the decision makers said the same, then there was Ivan, Katrina and BP Oil spill, those challenges have been insurrmountable. But, her mom was a strong, honest & hard working Realtor and the apple didn't fall far from the tree with Shirlee, Tiffany.
When returning to the Gulf Coast after her mom, Imogene Carney (founder/broker of Carney Realty, Inc.) passed away in 2002, Shirlee gave the company a make over, not only with the signature colors of Pink/Purple. It was time for her to update the logo of Percy. Percy was a regular visitor at her mom's home on Ono Island. So the two of them thought it would be a great for Percy to become famous.
Shirlee was referred by a large real estate company to represent a developer from Jackson, Mississippi with his project, famously then known as, Sunset Bay at Bon Secour.. Shirlee set up an on site sales office and with no other agents to help her sell, she made history with record sales. Now, as told, she was the laughing stock of the other agencies that she alone, would have that big of a project. After all, Plash Island was considered the "Boonies. What made Shirlee so determined, as we are told; when her mom wanted to buy a lot (well many lots) on Ono Island, she was the laughing stock of the family. If mom had that vision, Shirlee had that vision. Tom Poulos, her husband ,actually found the site first and they were the second owner because, after one visit and climbing up on that ladder to see the ICW, they were both hooked. And, family is here: Jim Mitchell (Shirlee's wonderful brother) and Al Carney (her mom's husband). Al sits in the office and day trades. But, he can tell you more about the good ole days than most folks can remember about the day before. Of course his vision isn't as good and they kindly tease him about his hearing, but, we have been told that he can drop down and do 150 push ups at 80 years young.
Shirlee is passionate about the following Non-profit organizations, for which she is/was on the Board/Member: Impact 100; Care House; WCR(Women's Council of Realtors);BCAR; NAR; Optimist Club; Blue Doom Club, Guardian Ad Litem in Florida. Note: if you are a kid that needs help, come to Shirlee she will do whatever to help you or find the right resource.
Personal Information About Shirlee
She was born in a small town in Alabama. However, she has lived/traveled all over the country and, out of the country. Her careers have been with United Air Lines, and many other Fortune 500 companies. And, she has been known to fly second seat in a T-6 and pull 10Gs.
All companies have given Shirlee the experience to work with others in an efficient and professional manner.
Hobbies include: reading biographies, riding bikes, listening to great music, dancing and boating. She use to run in 10Ks and plan to get back into running. But mostly,spending time with her husband, children and grandchildren are her best hobbies. We are told when she writes/publishes her first book, it will be titled: I just wanna be a YaiYai (Greek for Grandmother).
Professional Philosophy:
Keep humor in everything you do in life. Also, don't get greedy in real estate and don't fall in love with it either. As her mom would say, "leave something on the table for the next person". Don't get so big you forget your roots. Carney Realty Inc.'s building is a landmarke and she won't change it. After all mom is in heaven selling and looking down.
Shirlee has designations in GRI, ABR, NAR; CLIPPED WINGS, WCR, all of which uphold a strict code of ethics and some of the organizations require their members to be up to date on the latest marketing techniques and legislation affecting the real estate industry. Since Shirlee was a national trainer, she believes in training and staying professional with the process this industry holds as law.
Meet Dr. Tiffany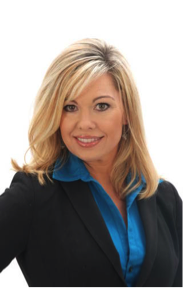 Dr. Tiffany Halm, is a Chiropractor and had her Chiropractic clinic in Orange Beach, Al for many years. She graduated from University of Texas and then went on to finish Chiropractic school at Parker College in Dallas, Tx. She is the granddaughter to Jean Carney, the founder of Carney Realty, Inc., which began on the Alabama Gulf Coast in 1983.
Dr. Tiffany joined her mom, Shirlee Poulos, Broker/Owner of Carney Realty, Inc. In 2010, Dr. Tiffany, her husband, Frank and their two children, Sabrina (13) and Sebastian (8) moved to Fairhope, Al. In 2012 Dr. Tiffany became a virtual assistant to her mom, Shirlee , in order, to be more available to her two children.
She recently got her Florida and Alabama Real Estate license, yet her passion is in Chiropractic. She is an amazing Chiropractor, yet has been extensively trained in real estate. Holding down three licenses and taking care of two wonderful children and a loving husband, occupies her time.
She contracts as a Chiropractor when one of her colleagues needs a vacation.
She is a member of NAR, Baldwin Board of Realtors, Chiropractic Association and WCR (Women's Council of Realtors).
When working with Dr. Tiffany you will be the center of her attention and you just may talk her into giving you an adjustment. That is, after you chose her as your Realtor…. LOL.
Meet Camp
(251) 504-5027 | camp@carneyrealtyinc.com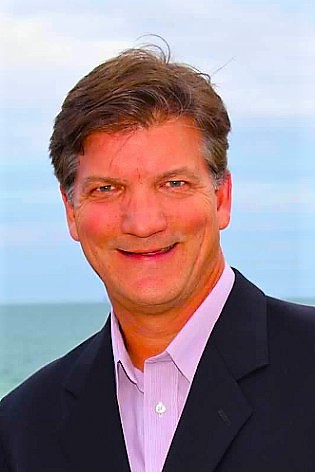 Passion, Enthusiasm and Desire to fulfill all your Real Estate needs."
Camp Roberts, Realtor at Carney Realty, is a dedicated and committed Realtor striving above and beyond to exceed all expectations for you, the client.
Camp grew up in metro Atlanta. He attended the University of Mississippi, while earning his degree he was involved in Greek life, campus clubs and playing football for the Rebels. After graduation, he has spent the past 28 years representing domestic and foreign companies in the sales and marketing of products to the hardware and mass merchant retailers throughout North America.
Camp's extensive background in the sales and marketing arena has given him a creative and innovative approach to the Real Estate industry.
"As a family, we decided to follow our dreams and move to the beach. Our success with rental investment properties has given me an opportunity to pursue my dreams of being a Realtor. I'm so thankful to be a part of Carney Realty. My goal is to help all families pursue their own dreams of living along Alabama's Gulf Coast. Whether your choosing to purchase a vacation home or investment property, I look forward to working with you on making the best decisions for your financial and living needs."