Meet Shirlee

The years away from real estate took Shirlee as a National Trainer for Fortune 500 companies. She was certified in many National training programs and was selected to write curriculum.Training & taking care of her clients is truly her passion.
From Shirlee's perspective, experience does matter. With thirty plus years with experience regarding the real estate industry, she has gained knowledge with up and down markets in regards to commercial, residential, luxury gulf front condos and raw land/lots. With that kind of experience, she has chosen not to treat this business like "an order taker" who gets in when times are good and bails at the first down turn. She stays in for the long haul. rom the tree with Shirlee, Tiffany.
When returning to the Gulf Coast after her mom, Imogene Carney (founder/broker of Carney Realty, Inc.) passed away in 2002, Shirlee gave the company a make over
Shirlee is passionate about the following Non-profit organizations, for which she is/was on the Board/Member: Impact 100; Care House; WCR(Women's Council of Realtors);BCAR; NAR; Optimist Club; Blue Doom Club, Guardian Ad Litem in Florida. Note: if you are a kid that needs help, come to Shirlee she will do whatever to help you or find the right resource.
Personal Information About Shirlee
She was born in a small town in Alabama. However, she has lived/traveled all over the country and, out of the country. Her careers have been with United Air Lines, and many other Fortune 500 companies.
All companies have given Shirlee the experience to work with others in an efficient and professional manner.
Hobbies include: reading biographies, riding bikes, listening to great music, dancing and boating. She ran in 10Ks and plan to get back into running. But mostly,spending time with her husband, children and grandchildren are her best hobbies. We are told when she writes/publishes her first book, it will be titled: I just wanna be a YaiYai (Greek for Grandmother).
Professional Philosophy:
Keep humor in everything you do in life. Also, don't get greedy in real estate and don't fall in love with it either. As her mom would say, "leave something on the table for the next person". Don't get so big you forget your roots.
Shirlee has designations in GRI, ABR, CRS; NAR; CLIPPED WINGS, WCR, all of which uphold a strict code of ethics and some of the organizations require their members to be up to date on the latest marketing techniques and legislation affecting the real estate industry. Since Shirlee was a national trainer, she believes in training and staying professional with the process this industry holds as law.
Shirlee has been a member of Impact 100 since 2011. A women's organization that supports all non-profits in Baldwin County. Shirlee's passion is making sure kids are fed and taken care of in a healthy safe home.
Meet Camp
(251) 504-5027 | camp@carneyrealtyinc.com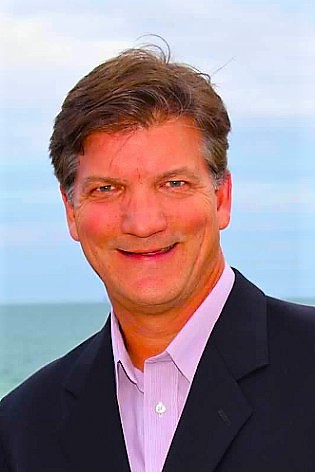 Passion, Enthusiasm and Desire to fulfill all your Real Estate needs."
Camp Roberts, Realtor at Carney Realty, is a dedicated and committed Realtor striving above and beyond to exceed all expectations for you, the client.
Camp grew up in metro Atlanta. He attended the University of Mississippi, while earning his degree he was involved in Greek life, campus clubs and playing football for the Rebels. After graduation, he has spent the past 28 years representing domestic and foreign companies in the sales and marketing of products to the hardware and mass merchant retailers throughout North America.
Camp's extensive background in the sales and marketing arena has given him a creative and innovative approach to the Real Estate industry.
"As a family, we decided to follow our dreams and move to the beach. Our success with rental investment properties has given me an opportunity to pursue my dreams of being a Realtor. I'm so thankful to be a part of Carney Realty. My goal is to help all families pursue their own dreams of living along Alabama's Gulf Coast. Whether your choosing to purchase a vacation home or investment property, I look forward to working with you on making the best decisions for your financial and living needs."